General Dental Care Here in Rochester Hills
Here at Warner Dental Care, we are committed to making sure your dental experience is comfortable, personalized & affordable. We are part of a trusted Rochester Hills tradition of dental excellence, offering state-of-the-art general dentistry services.
We are conveniently located in Rochester Hills & are here for all your general dentistry needs. With a focus on family & cosmetic dentistry, we are happy to help you achieve a beautiful smile in our comfortable, safe & friendly environment. Our team offers a wide array of procedures, including clear orthodontics, dental implants, sedation dentistry & teeth whitening,
From routine checkups to cosmetic & restorative care, Warner Dental Care is your neighborhood headquarters for all things dental. We look forward to providing you & your family with the dental excellence you deserve.
State-of-the-Art Procedures & Technologies
Traditional Metal Braces
Root Canal Therapy
Sleep Apnea & Snoring Appliances
Emergency Dentistry
Sedation Dentistry
Mercury-Free Fillings
State-of-the-Art Procedures & Technologies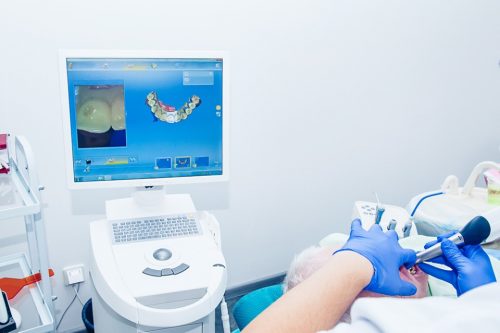 Dentistry is an industry that is always evolving & growing to find better ways to care for your oral health. Just as advancements in technology have revolutionized how we live & communicate, it has also had an impact on the world of dental care. Computer technology is now a part of how we diagnose & treat dental health issues.
Most x-rays are digital now, which means getting a clear picture of what's going on below the surface is more comfortable & convenient for both patients & the dentist. 3-D scanning & computer models have allowed us to get a more accurate picture of patients' oral health, & allow for restorative treatments that are more customized & accurate than ever before. Laser technology has become part of both the screening & treatment process, allowing for early detection of problems & more painless procedures with faster recovery times. Even 3-D printing & milling has become part of many dental practices, whether in standalone machines or at leading-edge dental laboratories. Advancements in materials science mean that tooth repairs & replacements (such as fillings & crowns) are more durable, long-lasting & esthetic, meaning the results are barely detectable!
At Warner Dental Care, we stay at the leading-edge of advancements in dentistry, incorporating any technology into our practice that will have a positive impact on your quality of care & your dental experience.
Traditional Metal Braces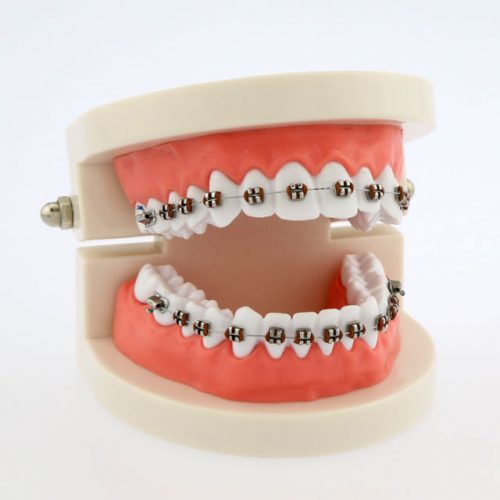 Traditional braces can provide treatment for a wide range of orthodontic problems, including bad bites, crooked or crowded teeth & misalignment. Braces consist of metal brackets that are attached to the teeth & fitted with an arched wire that gently shifts your teeth into the desired position. Having straight teeth doesn't just mean a beautiful smile; a normal bite reduces the potential for tooth decay, gum disease, tooth loss, poor speech or chewing & jaw problems. Thanks to advances in orthodontic materials, treatment times for traditional braces are shorter than in the past. Traditional metal braces are often the least expensive option for achieving a straight & healthy smile!
Root Canal Therapy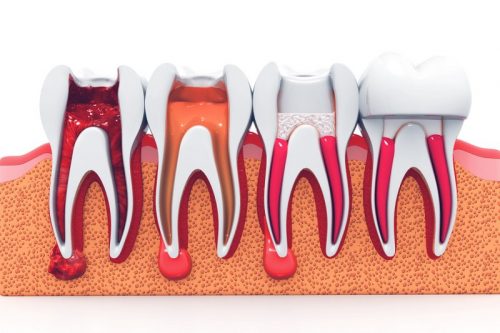 A root canal is a small channel inside your tooth that provides the tooth with nutrients. If it becomes inflamed due to injury or infection, you will experience pain & may even lose the tooth. At Warner Dental Care, we can remedy the problem & restore the damaged tooth, while ensuring that you are as comfortable as possible during the entire procedure. Nowadays, thanks to modern dental advances & technology, root canals are relatively pain-free. Think of a root canal procedure as life-saving first aid for your tooth. Don't suffer needlessly from a toothache! Call us today for an appointment.
Sleep Apnea & Snoring Appliances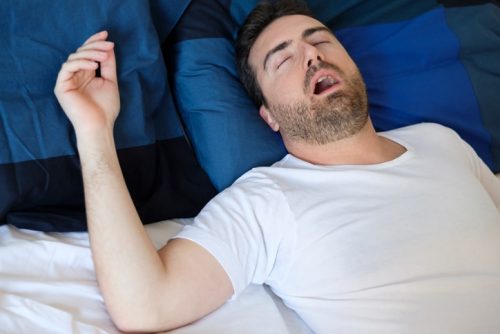 Did you know that people with sleep apnea can stop breathing for roughly 10-30 seconds at a time while they are sleeping? This can happen 5 to 30 or more times per hour, & hundreds of times throughout the night! If you suffer from sleep apnea or snoring, we can help. Through the use of oral appliances, you'll avoid the health consequences of sleep apnea, including increased rates of depression, diabetes, heart disease & stroke. These devices will also help relieve snoring, leading to a better night's rest for you & your partner. For more information, call Warner Dental Care today at (248) 218-9321!
Emergency Dentistry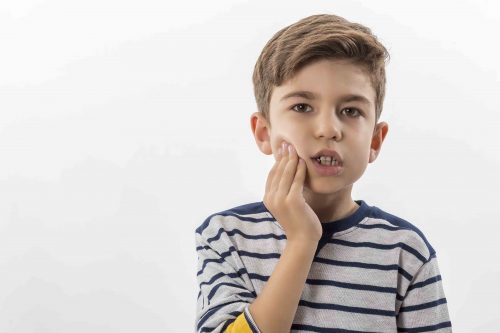 We recognize that dental emergency situations do arise, & at Warner Dental Care, we will do our best to respond to your problem promptly. Whether it is something as simple as a tooth filling or a complicated procedure, we can provide you with assistance. If the problem arises when the offices are closed, our answering service will forward your message to our dentists.
The most common reasons our patients need emergency dentistry are accidents or toothaches. Toothaches can be caused by infection or by injuries. If you are suffering from a toothache, don't hesitate to call us immediately. We will get you in as soon as possible & figure out what is going on so we can relieve your pain.
A tooth that has been knocked out or cracked is perhaps the most critical dental emergency. If your tooth has been knocked out in an accident, seeing a dentist as soon as possible is vital to saving your tooth. In the meantime before you get to the dentist, you can take steps to keep your tooth alive, including gently trying to place the tooth back in its socket (without touching the root), keeping the tooth between your gums & lip, placing it in a glass of milk, or placing it in an ADA-approved tooth preservation kit. If your dental emergency is potentially life-threatening, you should go to the emergency room.
Even if you have never been to our office before, we are happy to help you during a dental emergency. Please contact us immediately if you are in urgent need of care.
Sedation Dentistry
Wake up to a more healthy & beautiful smile with amazingly comfortable sedation dentistry. We care for patients who:
are afraid of needles & shots.
have had bad experiences before.
have not been to the dentist in a long time.
always gag when having dental work done.
just can't seem to get numb.
feel their teeth are too far gone for traditional treatment.
Mercury-Free Fillings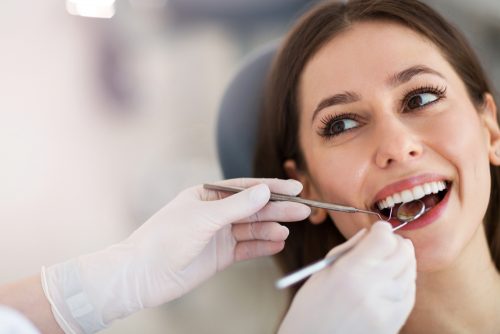 We understand that some patients may have concerns about whether mercury amalgam (silver) fillings are hazardous to their health. At Warner Dental Care, we believe that the overall health & peace of mind of our patients always comes first. Accordingly, at our office we have elected only to use new & advanced tooth fillings made of tooth-colored materials that contain no mercury.
The major advantage of offering mercury-free tooth fillings is that we are able to offer you more subtle, flattering options for fillings. With these new materials, getting a filling no longer means your friends & family see a flash of metal when you smile or open your mouth. Our tooth-colored or white tooth fillings are essentially indistinguishable from your natural teeth.
While our biggest concern is the health & function of your teeth, we are proud to offer tooth filling options that do not affect the aesthetics of your smile.
The Proof is in Our Patients

" Rarely do you hear anyone say they look forward to going to the dentist, but dare I say that I do here! Everyone remembers my name even though they must have thousands of clients, the facilities are immaculate, the practitioners are genuinely interested in your life and health, and they offer you warm cookies and other free amenities. I live in Seattle now, but I still schedule a dentist appointment here every year when I come back to Michigan for Christmas!"
"I really hate going to the dentist. Saw Dr Warner for my first time for a dental repair. I was so nervous, not knowing what to expect. Dr Warner and his staff put me at ease as soon as I arrived. The care was superb."
"I have had extensive dental work done over the past 40 years and Dr. Warner and his staff are the best. I don't think there is a better place to go for dental care. And I would have left the same comment without the great cookie."
"I love going to the dentist now! Doctor Warner and his staff are absolutely the best. They are professional and friendly and their work is fabulous! I recommend them to anyone who wants a wonderful dental experience! "
Open Daily For Your Convenience!
Monday: 8:00 am – 6:00 pm
Tuesday: 8:00 am – 5:00 pm
Wednesday: 8:00 am -6:00 pm
Thursday: 8:00 am -5:00 pm
Friday: 8:00 am -1:00 pm