Meet
Dr. Thomas Warner & Family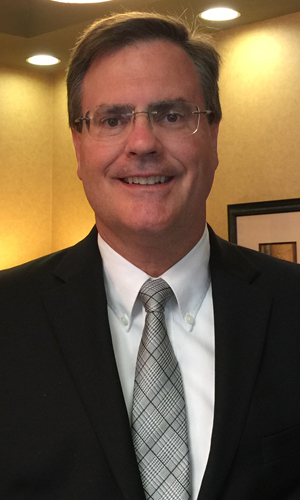 At Warner Dental Care, we are a team of caring, experienced dental professionals who use only the most advanced technologies, materials & procedures. At our community-focused practice, your comfort & satisfaction come first. We offer convenient appointments, so you don't have to miss work or school for your care, something our team feels strongly about.
Dr. Warner, shown below with his family, received his dental degree from the University of Michigan in 1986. He also received an engineering degree from Michigan State University in 1982. Dr. Warner is known for taking the time necessary to listen to & care for his patients. He believes in helping his patients participate in & manage their own health. He uses the most current training & latest proven technologies to "engineer" beautiful healthy smiles.
Dr. Warner is an active alumnus in both the L.D. Pankey Institute for Advanced Dental Education & the Dawson Academy for the Advancement of Dentistry, having completed both of these intense curriculums in the 1990s. Dr. Warner's commitment & passion for dentistry has led him to over 3000 hours of postgraduate studies. The Academy of General Dentistry has awarded him the two highest honors in dentistry: the Fellowship of the Academy of General Dentistry & the Mastership of the Academy of General Dentistry. He has also been awarded six U.S. patents for devices he invented to better serve his patients.
Dr. Warner continues to be voted as a "Top Dentist" by his peers.
We pride ourselves on taking the time to listen & get to know each patient as an individual. The entire team at Warner Dental Care looks forward to seeing you soon & developing a relationship with you to build the bridge toward long-term trust & successful dental care. See why our patients can't stop smiling!

Warner Dental Care Staff
Our exceptional, friendly staff is our greatest asset. All of our dental assistants & hygienists are licensed professionals who pride themselves on their current dental techniques & outstanding patient communication. With unmatched quality & integrity, they are dedicated to achieving the best possible results for you & your family.
Since your comfort & health are our top priorities, Warner Dental Care's staff is glad to assist you in any way. If you have any questions at all, from treatment options & sterilization to insurance concerns & paperwork, we're here for you! We can assure you that you'll enjoy your dental visit!
The Proof is in Our Patients

"Rarely do you hear anyone say they look forward to going to the dentist, but dare I say that I do here! Everyone remembers my name even though they must have thousands of clients, the facilities are immaculate, the practitioners are genuinely interested in your life and health, and they offer you warm cookies and other free amenities. I live in Seattle now, but I still schedule a dentist appointment here every year when I come back to Michigan for Christmas!"
"I really hate going to the dentist. Saw Dr Warner for my first time for a dental repair. I was so nervous, not knowing what to expect. Dr Warner and his staff put me at ease as soon as I arrived. The care was superb."
"I have had extensive dental work done over the past 40 years and Dr. Warner and his staff are the best. I don't think there is a better place to go for dental care. And I would have left the same comment without the great cookie."
"I love going to the dentist now! Doctor Warner and his staff are absolutely the best. They are professional and friendly and their work is fabulous! I recommend them to anyone who wants a wonderful dental experience!"
We Take Your Dental Insurance
We'll make the process of paying for your dental care as simple as possible! We're always happy to file your claim for you so that you can be sure to receive the maximum benefits available to you.
Call us today to find out how we can maximize your insurance plan!